Meet Our Team
The vision began with our founder and managing partner attempting to help residential clients obtain mortgage loans for single family housing purchases & refinances, both for primary & investment purposes. This transitioned to commercial lending within a couple of years, with a major concentration in church lending. Since our first closing in 2001, we have been blessed to originate & close more than $500 million in loans, having experienced success well beyond our original expectations! We remain committed to continuous improvement in the commercial mortgage business; thus, we look forward to adding to this figure, propelling G&M Mortgages Unlimited to consistently contend as a leading commercial mortgage real estate finance & advisory firm.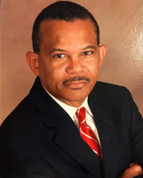 Willie Baker
Our founder & managing partner is Willie Baker. In addition to 15+ years in the residential & commercial mortgage industry, Willie also brings 20+ years of experience in business management & finance in Corporate America, where he led an organization of more than 40 sales managers & sales representatives, while managing an annual sales budget of more than $300 million at a Fortune Five corporation. Willie has utilized his skill set to insure the entire staff is qualified to compete at the highest level, consistently yielding unparalleled customer experience. Willie is also qualified to write life insurance. Willie was educated at Saint Augustine's University, where he received his BA in Organizational Management.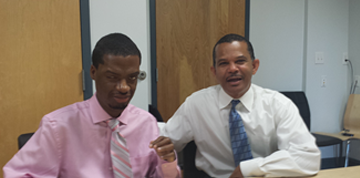 Bashir Shaheed

Bashir is Willie's nephew, and affectionately referred to as the junior partner of the firm. His primary responsibilities are to keep his 'Uncle Jeep' in line & focused, never forgetting that our life's ultimate objective should be to serve others, while conducting our day to day business!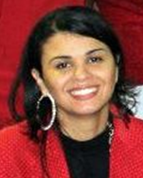 Brooke Sutton
Brooke has recently moved into the Loan Consultant role, after serving in the processing capacity for more than 1 year. Brooke is very well versed in the church and non-profit segment of the commercial mortgage industry. In addition to the loan consultant role, Brooke will also be our primary source in the administrative & processing capacity. Brooke was educated at Coastal Carolina Community College.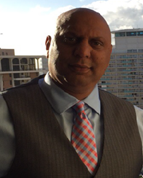 Jitendra Patel ("JT")

Jitendra Patel ("JT") is a leader with a solid record of success in sales/management, marketing, and recruiting. He has a passion for success; placing a high premium on integrity, trust, respect, and professionalism. Mr. Patel demonstrates proven success in recruiting and developing highly productive organizations. He is a persuasive communicator with good listening skills. Additionally, he possesses well-developed presentation and negotiation skills. Mr. Patel is a quick study who exemplifies strong project management skills.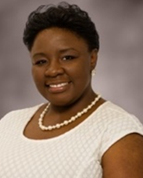 Angelia Ragin Terry
Angelia has close to 15 years of experience in the mortgage industry, having started her career in mortgage & finance with Willie shortly after graduating from Shaw University, with a BS in Computer Science. Angelia's career included roles as 'one of the best' loan processors in the industry (both for Willie locally, as well as on the national stage, with the likes of Wells Fargo). Angelia has also served in the capacity of Senior Loan Originator/Consultant, and most recently, Senior Underwriter for one of the nation's largest residential mortgage lenders. While Angelia's specialty has also been in the church and non-profit sector, she is a qualified expert throughout the mortgage spectrum!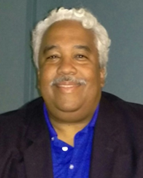 Carl McIntosh
Carl McIntosh's background includes a Bachelor of Science in Business Management from NOVA University and a Certification in Business and Executive Coaching from Duke University. His diverse areas of expertise encompass: Mortgage Brokering, Insurance sales, Management in Life, Health, and Annuities as well as Property and Casualty. Carl also spent many years in the Utility Industry where he worked and held numerous positions in Billing, Energy Control Center and Marketing. Carl will double as our VP at sister company Affinity Global Initiatives, where we assist medium & large scale businesses save considerably in utilities. Additionally, the company is heavily involved in the global push to provide clean water solutions.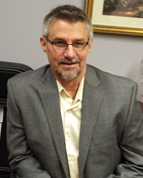 Chip Leiner
Chip has more than 10 years in the mortgage industry, having crossed paths with Willie while a top producer with a national wholesale & retail mortgage firm. In addition to serving in the capacity of Senior Loan Consultant, Chip has also served as a Branch Manager. Chip was educated at the University of Colorado, Boulder, and NOVA Southeastern in Florida. Chip also doubles as our staff real estate professional.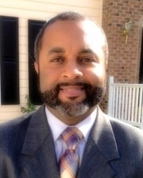 John Slaughter
John has close to 15 years in the lending arena, having started with Willie in the residential mortgage sector. John has consistently performed at the highest level in mortgage loan production, and has been G&M's top producing loan consultant over the years. John also doubles as our staff insurance consultant, & is qualified to offer assistance to our clients in estate planning. John is proud to inform all of his education from The Ohio State University.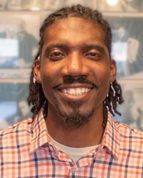 Daryl 'DJ' Rollins
Daryl is a graduate of Winston-Salem State University, with a B.A. in Music Business and Merchandise Management. Daryl's background includes certification in mortgage mitigation, & management in life insurance (formerly the #1 division manager in North & South Carolina), as well as licensed with Series 6 & 63. Daryl is the founder of Ascension Wealth, a company that symbolizes the balance between the mental, physical & spiritual aspects of being, & is well-versed in currency exchange. Daryl has been trained in SBA lending, & looks forward to assisting all commercial clients with their financing needs.
Daryl is a proud member of Alpha Phi Alpha Fraternity, Inc. He is also a Charter member of the Mu Beta Chapter of Phi Mu Alpha Sinfonia Music Fraternity of America. He serves as Minister of Music and financial chair at Statesville Covenant Cathedral. He is featured on 4 Degrees Lifestyle's website as a financial correspondent and was a Grammy Nominee in 2007 for collaboration with Julius P. Williams and the Dvorak Symphony.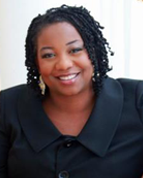 Latangela Hyman
Latangela Hyman is the Founder & President of 'A Peace of My Passion', which is a church furniture & supply company; and, Churchstarters.com, a lay leadership training company. Latangela has been a colleague of Willie for years, as both have been supporting each other's business; thus, an ideal fit moving forward. Latangela will be focused on the church lending sector; however, she's totally open to assisting all commercial clients.
A native of Tarboro, NC, Latangela is a graduate of East Carolina University, & is currently pursuing an M.A. in Theology at New Covenant Bible Institute. As well, she serves as a regional Christian education consultant & trainer for Urban Ministries, International.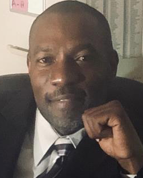 Jammie 'Maleek' Mills
Maleek has more than 20 years of experience in various sales positions, most recently in the auto & clothing industries. Maleek has also developed a strong network of key professionals nationwide, a result of his previous ownership of various businesses, including transportation, delivery & barbershop. Maleek will eventually serve in dual capacities under the G&M umbrella, heading up our logistics & transportation division.